Help! I'm Moulting… Is This Female Hair Loss ?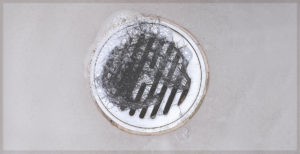 So, you think you are moulting? More hair than usual in the drain? Or more hair than usual on your brush, pillow or bathroom floor? Well, you are certainly not alone. You may be suffering from female hair loss or shedding. This can be either a temporary issue or something that you will have to take action to stem or prevent.
Let's look first at seasonal shedding or moulting.
For many women there is a time of year when hair fall seems to be greater than at other times. We all normally lose around 100 hairs a day and for most of us, we have an idea of roughly what that looks like.
We get worried when, all of a sudden, we feel that this is increasing or we see excess hair in places like the shower drain.
If this is you, then there are a few things you need to do. Firstly, note this down in your diary or on your calendar. You may find this moulting (or shedding) stops as mysteriously as it started.  If this is the case and it happens again, you can check back to your calendar and determine if this is a seasonal issue for you.
February and March is a time of year that many women find they lose more hair, that is certainly the case for me.
Is this moulting more serious?
If you feel that your shedding is more than normal and has been going on for a few months, then you may be reacting to a stress event. Around three months after a stress event such as an acute illness, surgery, a death in the family, divorce or following a strict weight loss diet, hair loss can occur.
This is due to the body's response to stresses of many kinds. You can read more about stress and hair loss here.
Other common causes are menopause and post pregnancy. We have covered hair loss in menopause in great detail here and post pregnancy hair loss here.
Finally, there are many other causes of hair loss in females, most of which are covered here.
_______________________
Bambi Staveley is a trained nurse, female hair loss writer and author of the broadly acclaimed book on female hair loss "How to Make Thin Hair Fat". Look out for a link to download this book on this website.
Or purchase a hard copy from Amazon by clicking on the Amazon link below:
more reading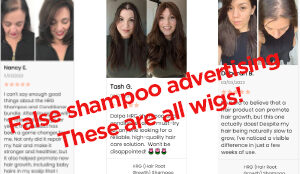 We are all sick and tired of having so-called miracle hair growth products shoved in our faces. Dolpa Shampoo
[...]