Hairstyles for Thinning Hair: Going Platinum
Get on trend and disguise thinning hair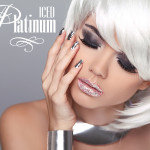 It's the latest trend on the catwalk this season, but it's not just for models and celebrities.
Platinum hair has been showing up everywhere and whilst many are embracing it just to stay on trend, there are some savvy women who have cottoned on to the advantages of platinum hair and they couldn't be happier.
Think about going platinum… if you're going/are grey
It can be time consuming, expensive and just down right annoying constantly dying away your grey roots, but if you have darker hair, they're too visible to ignore. Enter: the freedom of platinum hair. Your greys will blend seamlessly into your super on-trend hair colour and you can neglect the salon for long periods of time without looking like you're neglecting the salon. Genius.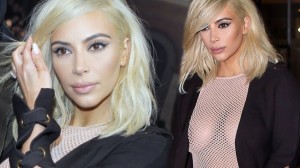 Even famously brunette, Kim Kardashian, has embraced the platinum blonde trend.
Think about going platinum… if your hair is thin/thinning
If you are Caucasian and have thin or thinning hair, you're probably aware that sometimes, your scalp is visible through your hair. You've probably used endless styling products and tried various hairstyles to hide that lily white scalp skin showing through. Enter: the lily white skin hiding genius of platinum hair.
Platinum hair is much closer to your skin colour than, say, dark brown, so the lack of contrast between your scalp and platinum blonde hair will make your scalp much less obvious. Pair this with a platinum hair fibre like this one from BoostnBlend and you'll have thicker, on-trend hair with no visible scalp to worry about.
Australia and NZ: BoostnBlend.com.au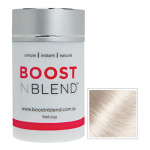 more reading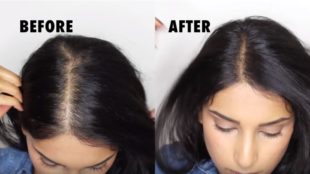 Simple and easy treatment for hair loss used by women the world over. No need to be embarrassed about a
[...]