Why I will keep using chemical free, sulfate free shampoo
Supermarket shampoos are a thing of the past for me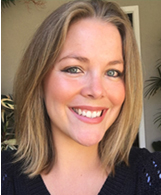 I have to admit, I haven't really bought into the whole 'organic' thing. I'm not super keen on paying double for my beetroot just for the 'organic' tag (yes I know it's more than that but I'm on a budget!) so when I was asked to try out an organic (chemical free, sulfate free) shampoo, conditioner and hair oil I wasn't bursting with excitement.
When I saw that this chemical free stuff was also supposed to give me body and volume that all the chemicals in the world had failed to do, I was definitely bracing for disappointment. I then noticed that it's used by Georges Antoni from Australia's Next Top Model and The Face. That dude has some serious hair, so I dared myself to be a little bit optimistic.
What can chemical free possibly do for my fine, flat, straight hair?
I've always had fine, flat, straight hair. I've tried layers, different types of streaking/dying, long styles, short styles, I even tried perming it. Perming it! In the 2010s! I still had flat hair. I've tried all the volumising shampoos and conditioners out there and none of them seemed to help me in my quest for body.
Enter: The Carelli 3 Step Healthy Hair System, natural, organic shampoo, conditioner and 'recovery oil'. The first thing I noticed was how AMAZING it smells. I was worried that without all my beloved fragrance chemicals, I might not get to enjoy that freshly washed hair smell. I was very wrong. I went to get a coffee that morning and the barista actually asked me what was in my hair because it smelt so good! Yes, it was a slightly odd conversation to have with someone who knows nothing about you other than your coffee order, but that is a pretty good endorsement!
So walking on air knowing I had the best smelling hair around, I started to critique the volumising effect that Carelli had promised. Again, I didn't have high hopes because nothing has really worked for me in the past and I seem to have the sort of hair that likes looking like a flat, limp curtain no matter how hard I try to convince it to transform.
To my surprise, Carelli seems to have persuaded my hair to embrace change! It took a few weeks of regular use, however, the results speak for themselves. I now have such an increase in body that my Mum thought I had cut my hair and my boyfriend was asking to use it!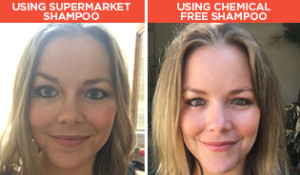 My hair has completely changed since I started using the Carelli products. It's so much healthier, stronger and I notice a lot less hair fall in the shower when I wash it. It actually has some shape now and I feel much less self-conscious about any visible scalp or my hair looking a bit dirty when it was freshly washed (anyone with flat, limp hair knows how that feels).
Hey, guess what? Chemical free shampoos really work!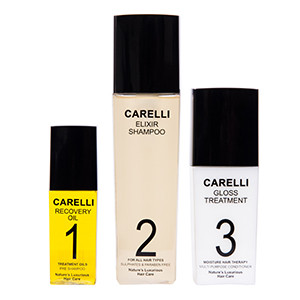 I feel a bit silly for dismissing the 'organic' fad as a money grab, because it seems so obvious to me now that if you have unhealthy hair, you need to nourish it with natural products, not more chemicals. It feels a bit like I went from feeding my hair processed junk food every day to feeding it fresh fruits and vegetables.
If you're someone who's struggled with volume I highly recommend giving The Carelli 3 Step Healthy Hair Solution a go. I know I will absolutely not be going back to buying regular hair care products at the supermarket. I might even try that expensive beetroot.
You can buy the Carelli range online in Australia here.
more reading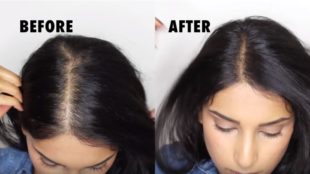 Simple and easy treatment for hair loss used by women the world over. No need to be embarrassed about a
[...]