4 Hair Loss Tips for Summer
Summer is in full fling and whilst you're enjoying the beach, BBQs and lounging by the pool, your hair can take quite a beating! Here are some quick hair loss tips for summer.
Sunscreen Cotton Bud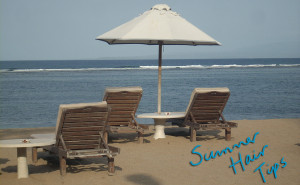 Many of us have a widening part or visible scalp and whilst we may be aware of the aesthetic drawbacks of this, we may not have thought about the potential health consequences. One of the keys roles our hair plays is protecting our skin from the sun, so any areas not fully covered by hair are at risk of sun damage. It's a good idea to wear a hat when possible or tie your hair up to cover the gaps, however, these two looks may not be what we had in mind for that summer BBQ! So, a quick tip: apply sunscreen to a cotton bud and carefully apply sunscreen to areas of visible scalp. This will protect you against harsh UV rays without making your hair greasy. Of course, making sure you have a good coverage of BoostnBlend will also provide some protection!
Rinse hair in fresh water after chlorine or salt
Spending time cooling off in the pool or at the beach is one of the best things about summer, however, your hair may not agree. Both salt water and chlorinated water can dry your hair out and lead to breakage. An easy way to avoid this is, of course, to swim without getting your hair wet, but that's not always possible or preferable. If you get your hair wet, just rinse with fresh water to get rid of that drying pool or ocean water.
Moisturise hair – UV protection hair care
Between the extra sun exposure, the pool and the surf, your hair has the potential to get quite dry during summer. To protect against unnecessary breakage caused by dry and brittle hair, stock up on treatments and leave-in conditioners to minimise breakage. Some hair care companies also make UV protection sprays which may help too.
Visor
If you want to wear a hat to protect your face, but want to avoid hat hair, a sun visor is an excellent option! It also has the added bonus of covering any thinning areas toward the front of your head. Just remember to use the cotton bud idea from tip 1 if you go with a visor this summer!
BoostnBlend Australia & New Zealand
more reading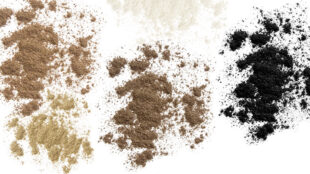 Female Hair Fibres Our quest is to find the best cotton hair fibres for women. We have reviewed 6 cotton hair
[...]