Inspirational Women: Lisa Wilkinson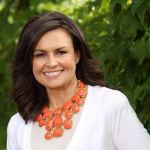 Lisa Wilkinson is next in our series on Inspirational Women. Lisa is one of Australia's most loved television personalities and at 54 years of age, has had a diverse and exciting career for over 30 years.
Lisa began her media career in publishing, incredibly becoming the editor of Dolly Magazine at the tender age of 21. It proved a good move for the magazine as Lisa subsequently tripled readership in her first four years. The publishing industry took notice and Lisa was quickly snapped up by Kerry Packer to head the hugely successful Cleo Magazine at only 25. Lisa continued to prove her golden editorial touch by catapulting Cleo to the highest selling women's magazine per capita in the world. The world!
Having met the man of her dreams, journalist and author, Peter FitzSimons in her early thirties and being married with children soon after, Lisa took some time out of the game to focus on family. She is mother to teenage sons Jake, Louis and daughter, Billi.
During her "break" Lisa still managed appearances on popular network tv shows before returning to the media with full force on Weekend Sunrise, and a couple of years later, Today.
Her star has risen considerably as her antics with her Today co-host, Karl Stefanovic, have seen her become news on occasion, rather than just reporting it. There was the time she left the set for 45 minutes after an ill-timed joke by Stefanovic, which saw a lot of speculation about whether their relationship might have been on shaky ground. Both Lisa and Karl rebuffed this notion and their good natured banter continues to have audiences tuning in in droves.
Outside of her role on Today, Lisa has provided solid inspiration for women as exemplified by her stirring Andrew Olle Media Lecture last year. She mused about being the first woman asked since Jana Wendt 16 years earlier, something which obviously struck a chord with the organisers as a woman Lisa mentioned admiring in her speech, Kate McClymont, has been asked to present this year.
So for all those reasons and more, Lisa Wilkinson inspires Boost n Blend ladies everywhere. So thank you, Lisa, for being an incredible advocate for women and an amazing role model. We hope to be inspired by you for many years to come.
photo source: Herald Sun
BoostnBlend Australia & New Zealand

more reading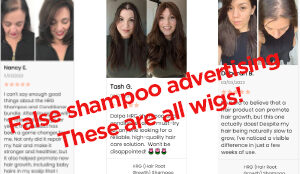 We are all sick and tired of having so-called miracle hair growth products shoved in our faces. Dolpa Shampoo
[...]