Celebrity Hair Loss Goes To Their Heads
Many seasoned celebs will take a nude scandal in their stride. But there are millions of women out there, celebrity and otherwise, who have something else exposed and they are far more embarrassed about it than a nude celebrity in a wash of publicity could ever be. Enter the latest phenomenon: celebrity hair loss.

We see women in the media every day who are sporting a new kind of far more embarrassing exposure – nude scalp.
The problem is, exposing bare scalp isn't deliberate. Women don't want to walk around with their scalp showing or sporting scalp at weddings and hiding from bright lights.
Celebrities are not immune to this new kind of exposure either. With the ever increasing need to grab a headline, celebrity show-offs are doing horrendous things to their precious locks and now so many of them are sporting nude bits they'd rather not have captured on film.
Kim Kardashian, Britney Spears, Naomi Campbell, Serena Williams, Lindsay Lohan, Fergie to name a few. According to celebrity gossip blog Bossip.com, nude celebrity scalp is much more common than you think.
In addition to willful damage, an unfortunate consequence of aging for every woman is the undeniable truth that hair follicles get narrower and fewer as we age.
The sisterhood of women who use and recommend Boost n Blend to women know the secret to thicker, fuller hair and the end to visible scalp.
Boost n Blend is being called the miracle that women everywhere had wished for.
"I don't think there's ever been a hair product on the market that has had such a huge response and consistent rave reviews," says Bambi Staveley,  the woman behind this incredible product.
"We are changing lives every day, with 94% of our customers saying that Boost n Blend has increased their confidence."
Let's hope these celebrities get their act together and cover up their pink scalp, or better still, stop damaging their hair in the first place.
About Boost n Blend®
Boost n Blend® is a simple, quick and easy cosmetic cover up for women with thinning hair. It works by adding millions of tiny hair-like micro fibres to sparse hair. It instantly restores the appearance of thicker, more abundant hair and provides an instant volume and confidence boost.
Boost n Blend® is available nine colours to match the most popular hair shades of women and can be purchased online at www.BoostnBlend.com.au and in selected salons.
more reading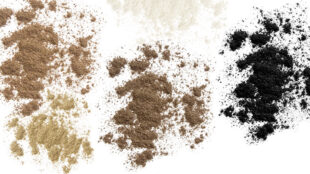 Female Hair Fibres Our quest is to find the best cotton hair fibres for women. We have reviewed 6 cotton hair
[...]